The Comprehensive Guide to Credit Union Data Analytics (eBook)
by Hannah Barrett, on April 5, 2022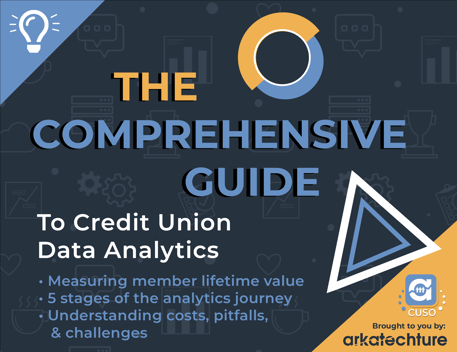 The Credit Union Data Journey
When it comes to starting your data analytics journey, or even deciding which step to take next, there are a lot of questions that come to mind.
How much is this going to cost?
Should we build it ourselves?
How will we drive a return on our investment in data analytics?
What are the common challenges?
How can we break the process down into steps?
This 19-page guide covers all of these questions and more, to help kick-start your journey to becoming a data-driven credit union.

What Does it Mean to be a Data-Driven Credit Union?
With the right data infrastructure in place, your credit union's data can help you measure & improve every facet of your organization.
For example, the member lifecycle journey and member value can be enhanced by observing member behavior patterns in your data, and recommending products and services accordingly to reduce attrition. This is just one of the many examples we outline in our free guide.
One of the key steps to building trust in your data (to affect change in the form of process improvement) is to clean up dirty data. This can be accomplished by defining and administering a set of "data quality rules" that mirror your ideal business logic. This functionality in your data warehouse or data lakehouse is especially helpful when that logic can't be programmed into the source system itself.
The credit union mission is to serve members and increase their ability to manage and control their financial well-being. The right data analytics program will help build the foundation to measure and manage the digital member experience. Additionally, it can give your credit union the insight to make data-backed decisions for the organization.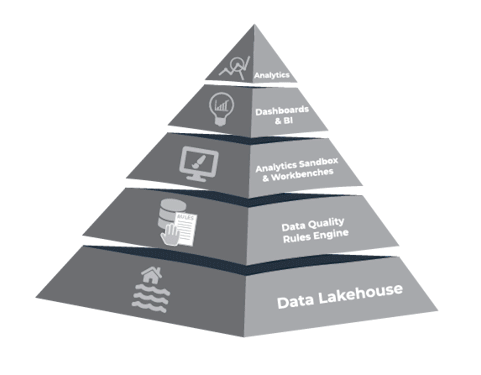 What is Covered in Our Free Guide
We compiled the most important information to consider along your data journey and packaged it into a visual, easily digestible eBook just for you!
In the full 19-page guide, we outline the following (if you don't want to download the guide, check out the links below for more online resources for each topic):
If you have any questions after reading through our guide, feel free to ask one of our data experts!