Trade Show Events 2021 - Recap
by Hannah Barrett, on January 10, 2022
Our team was thrilled to be back at it this past fall, attending in-person events again and seeing some familiar faces, as well as some new ones. Donning our new trade show booth, we were more than ready to get back out there and meet some awesome people from the credit union and FinTech industries. Here's a quick recap of our experience!
NWCUA MAXX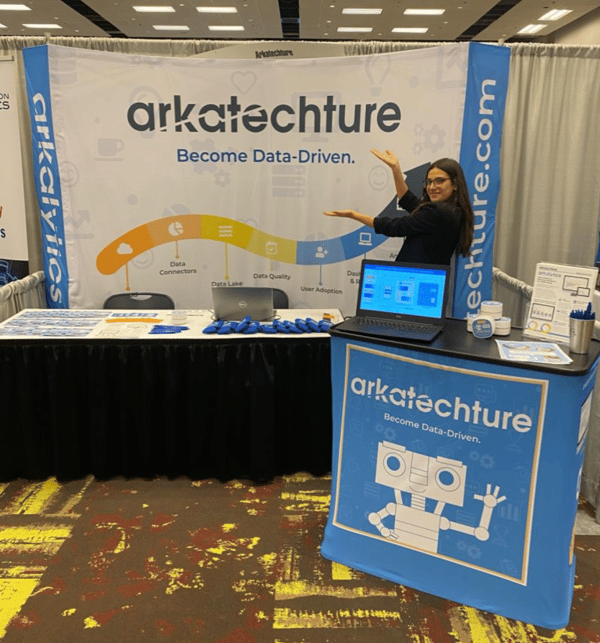 Our Account Executive, John Murphy, and our Channel Development / Sales Lead, Chandler Dupre started off our fall trade show season in October with the NWCUA MAXX Conference in Boise, ID. The two got to sport our new trade show booth for the first time, and show off some new Arkatechture swag items! The event was extremely well organized, and it was a pleasure to meet and work with fellow vendors, and meet so many great people from the credit union community. It was so exciting to start off our season at this event and see how the technology in the credit union space is growing.
CCUA APEX

Arkatechture's Director of Data Science, Pat Lapomarda, attended the CCUA APEX event with John Murphy and Chandler Dupre in Uncasville, Connecticut. John Murphy reached out to a lot of people prior to the event, so a lot of people came by the booth wanting to learn more about Arkatechture. It was a pleasure to witness Ron Covey, the President and CEO of our client, St. Mary's Bank, recognized as the outgoing chairman of the CCUA association.
The CCUA staff did an excellent job running a high quality event. It was so powerful to have our clients there supporting us, and it was great to see clients in person for the first time in a very long time who we work with on a daily basis.
CULytics Solutions Showcase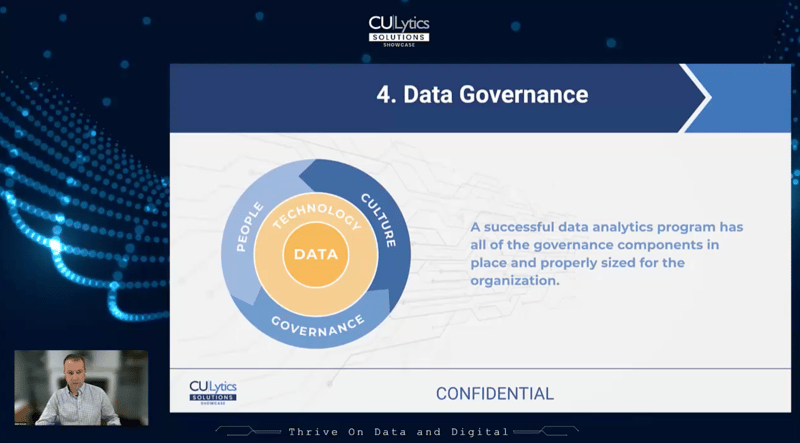 In the CULytics virtual Solutions Showcase Arkatechture's President and CEO, Jamie Jackson, did a great job outlining the features of Arkalytics that set us apart from competitors' solutions across a number of categories. It was exciting and interesting for us to see the solutions that other FinTechs in the industry are currently offering, as well as share a bit about what we do!
Via webinar, our client ORNL Federal Credit Union presented their use-case of the transaction analysis dashboard they were able to create with Arkalytics.
Filene Research Institute's big.bright.minds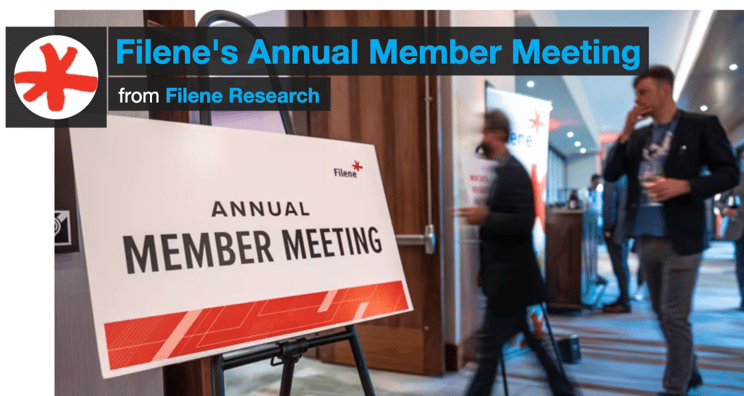 Pictured above are our Chief Commercial Officer Barry Kurland and Account Executive John Murphy at Filene Research Institute's big.bright.minds event in Irvine, California. Barry and John met with credit unions interested in leveraging BI and Data Analytics as a foundation for driving business innovation and their digital member experience.
They also participated in sessions covering key themes of the event - Mining for Growth, Redefine the Value Proposition, and Digital Transformation, which included a track on Accelerating Analytics Value Creation. Barry and John met some amazing people at the event, learned a ton, and felt even more inspired at the its conclusion.
NACUSO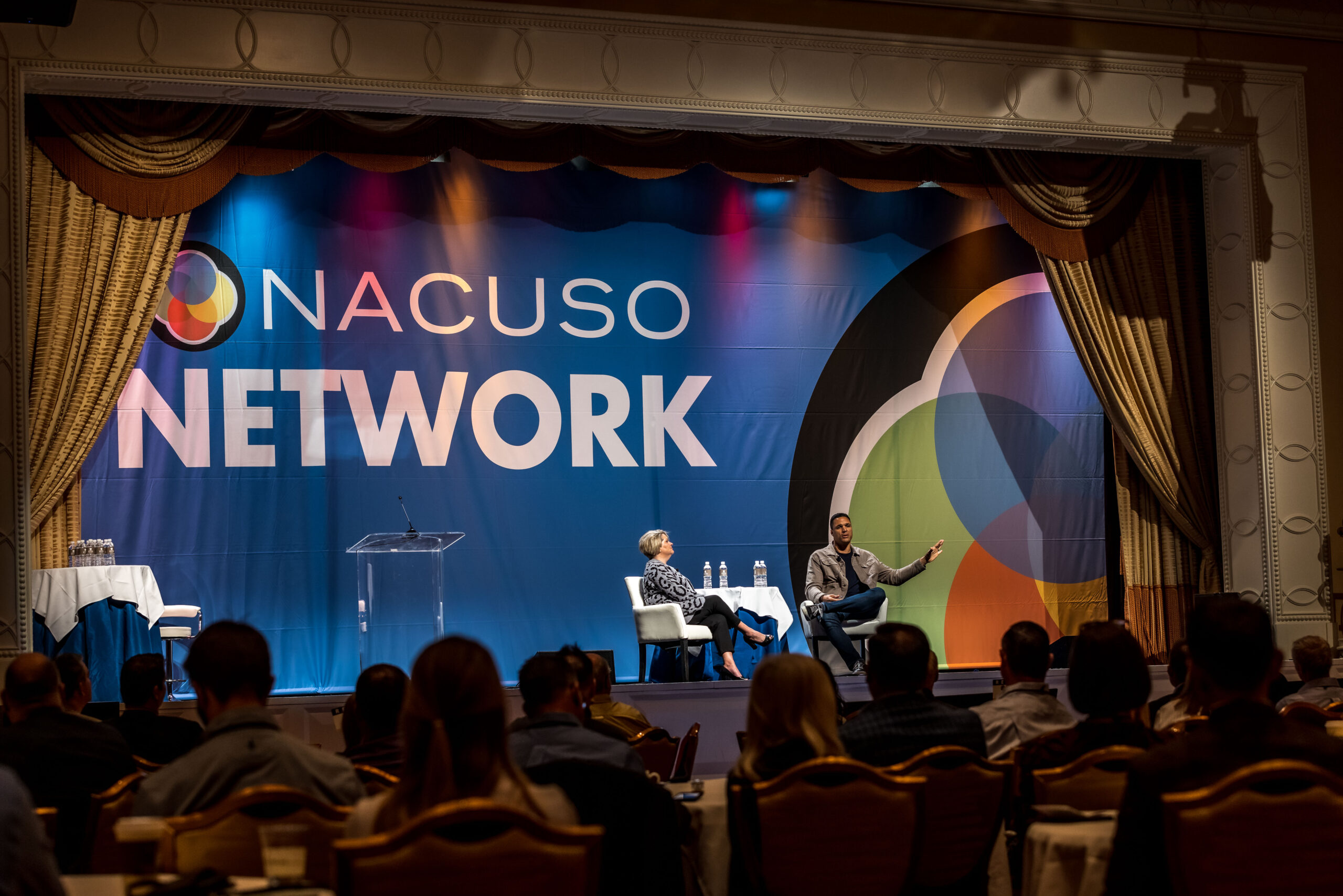 Our President and CEO Jamie Jackson and Chief Commercial Officer Barry Kurland attended NACUSO's annual event in Las Vegas, Nevada. Jamie and Barry met with credit unions interested in implementing BI and Data Analytics solutions to increase revenue, grow margins and reduce costs.
They also met with other innovative FinTechs and Credit Union Service Organizations interested in leveraging Arkalytics capabilities to connect to credit union data sources, unify member level data across all sources, and provide clean, accurate and complete information to other FinTech solutions to make it easier for FinTechs to sell, implement and deliver additional ROI to credit unions from their solutions.
We are looking forward to attending more events in 2022, and hope to see you there!