Arkatechture Named One of the Best Places to Work in Maine
by Hannah Barrett, on September 1, 2022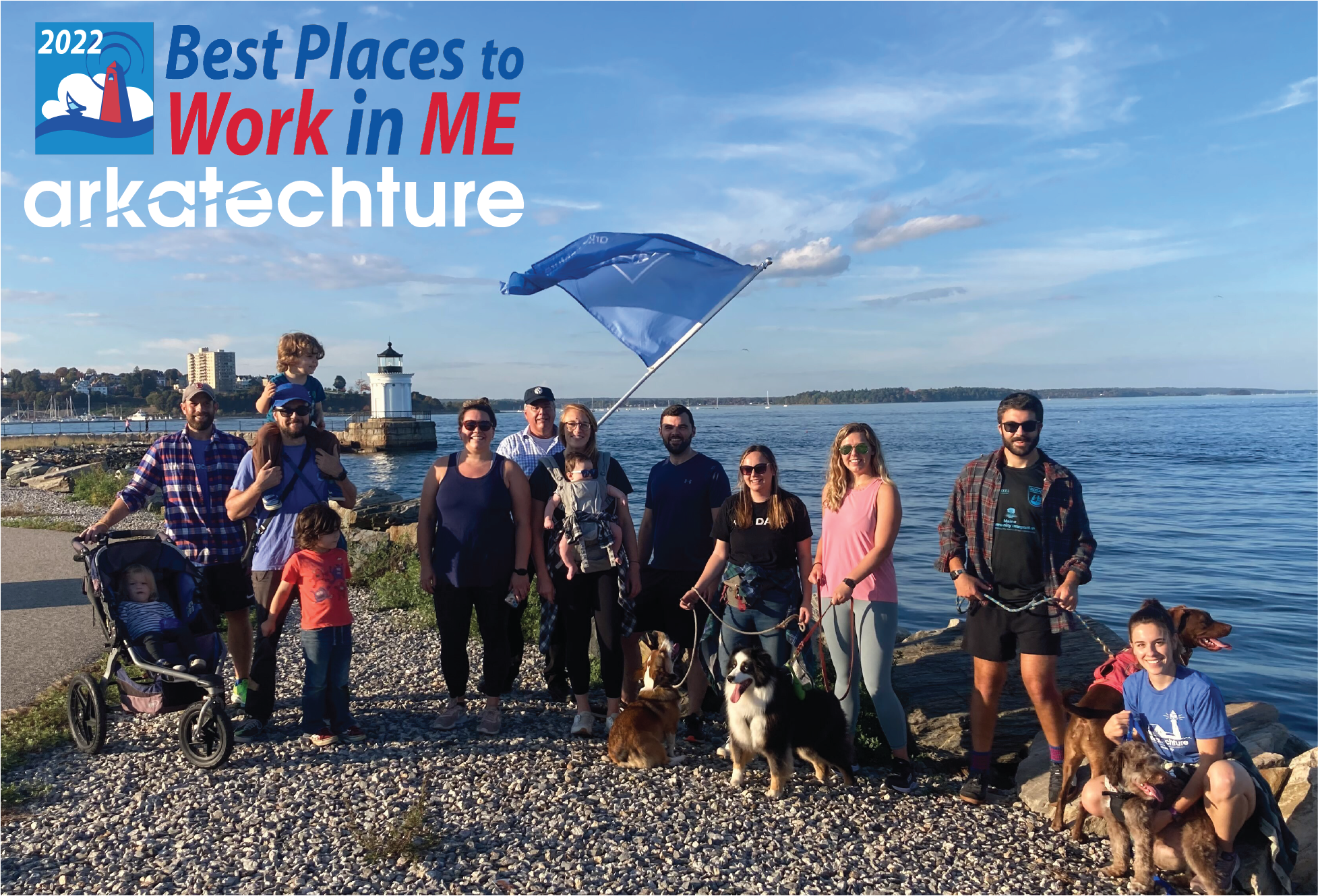 Arkatechture has been named one of the 2022 Best Places to Work in Maine. This marks the fifth consecutive year for the growing Fintech company. The awards program was created in 2006 and is a project of the Society for Human Resource Management - Maine State Council (MESHRM) and Best Companies Group.
While we now have employees across the country, we are proud to be headquartered in Maine, with many Arkabots living in the Greater Portland area. This award is a testimony to our team's collective work in building a sustainable business, which in turn gives our employees opportunity to do something meaningful, with a great team, and earn what they deserve. As the momentum that we're building in the credit union and professional services industries catches fire, our ability to create a great place to work continues to grow exponentially."

- Katie Eagan, Chief Operations Officer at Arkatechture
This statewide survey and awards program was designed to identify, recognize and honor the best places of employment in Maine, benefiting the state's economy, its workforce and businesses.
Treating employees well is one of the main pillars of Arkatechture's organizational foundation. They are continually looking to improve benefits, and give back to their awesome team however they can. They promote a good work/life balance, and continually put effort into planning events to bring employees together, and ways they can show their appreciation.
Learn more about this award here!
Celebrating our 10 Year 'Arkaversary' 🎉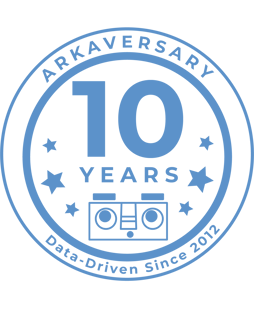 This award comes at a special time, as this year also marks the 10 year anniversary of Arkatechture, on September 12th. From 5, to 60 employees, Arkatechture has grown a lot over the past 10 years. This year, we also became a Credit Union Service Organization (CUSO).
Every year on the anniversary of Arkatechture's birth, we celebrate with "Arkaday" where we have a day of fun activities together. This year, we will be at Camp Wavus in Maine, enjoying some kayaking, swimming, group activities, and team bonding!
About Arkatechture
Arkatechture is a technology company dedicated to empowering its clients with a better understanding of their business through data. Arkatechture works with companies big and small to help solve their data challenges and shows them how to leverage their data in brand new ways to help them grow. Need results-oriented, lean data solutions? Arkatechture can help.
About Arkalytics
Arkalytics is an end-to-end business intelligence solution that combines a fully managed cloud-based data warehouse with an entire suite of financial reports and executive dashboards.
It serves as an advanced analytics and reporting platform that integrates disparate data sources into a single source of truth through an automated lean data pipeline.
Interested in career opportunities at Arkatechture? Click here to see what's open!