Welcome To Our New Office!
by Kayle Simpson, on August 23, 2016
As you may have heard, a few months ago we moved into our brand new office in Portland! Now that we're all settled in and (almost) all of our decorations are up, we thought we'd give you a little tour!

First up, the entryway! While our building's address is on Washington Ave, our office door is a street over on Romasco. When you first open the door to our new office, this is what you'll see: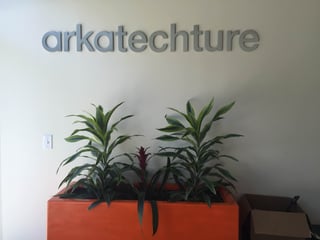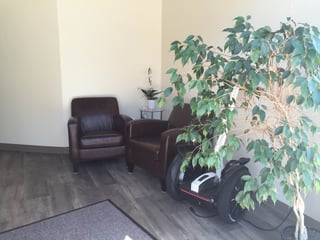 Since we have so much more space, we upped our plant game with a massive hand painted orange planter in our entry way, under a metal version of our company name! As you can also see, our entryway is also the home of one of our engineer's Segway. You've probably seen him around Portland riding it!

Next, the main office space: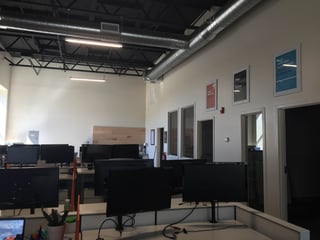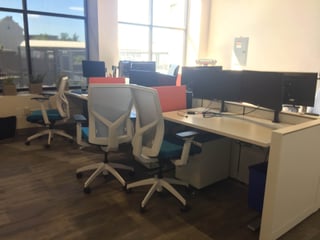 Each desk is an electronic sit/stand desk so people of all heights can stand or sit however is most comfortable for them. We love open concept offices, which is what all of our previous offices have been. This time, however, everyone who's regularly in the office has their own spot!

Last, but certainly not least - our conference rooms! Our new office has four of them! One of them is especially unique, since instead of a wall separating it from the main office space - it's a glass garage door, which you can see here: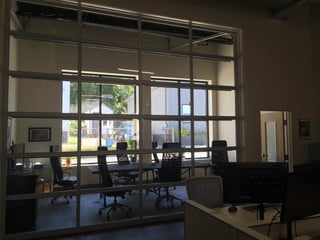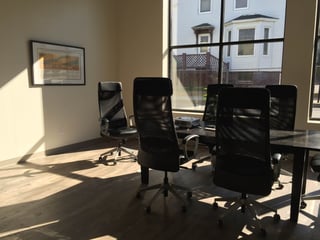 All of our conference rooms are named after fictional spaceships. The conference room above is Galactica, from Battlestar Galactica. The others are Serenity (from Firefly), Rocinante (from The Expanse), and Millennium (from Star Wars, of course). Each room is labeled with a white decal on the door with a monoline illustration of their corresponding ships, and the name of the ship in the style of our logo!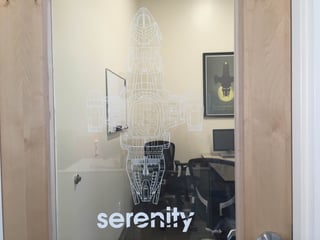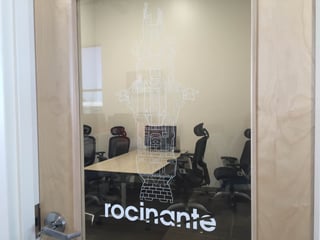 Our spaceship conference rooms wouldn't be complete without an extensive amount of Star Wars posters, as you can see in Millennium!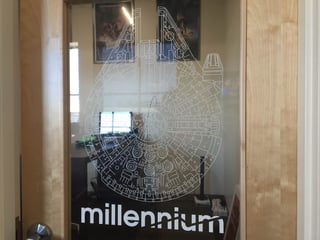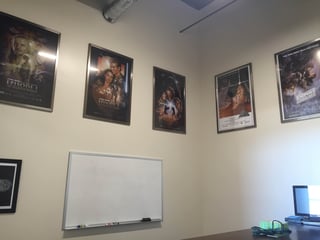 What do you think of our new office? Feel free to stop by and say hello! We'd love to show you around in person!