Valley Strong Credit Union Partners with Arkatechture
by Hannah Barrett, on March 16, 2023
With Arkatechture's help, Valley Strong Credit Union will build a state-of-the-art data warehouse with the ability to deliver clean, reliable datasets to empower their leaders and drive more informed decisions.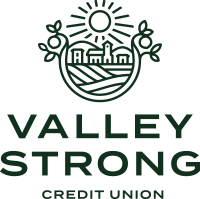 Arkatechture CUSO, a technology company dedicated to empowering organizations with a better understanding of their business through data, has formed a partnership with Valley Strong Credit Union, a California-based financial institution established in 1938. The implementation of their Arkalytics platform will help centralize their data from a variety of sources for analytics, while also ensuring the data is clean, accurate, and ready to use for informed decision-making.
In 2021, Valley Strong established three strategic imperatives, one of which was a fundamental shift to how they capture, process, store, govern and analyze. They created a Data Office and Advanced Analytics team and began their search for a great partner to drive this forward and accelerate their data strategy. Valley Strong was impressed with Arkatechture's analysts who all displayed extensive knowledge of their primary source systems from which the credit union will onboard data. This knowledge and the confidence Arkatechture's team displayed in answering questions and in some brainstorming sessions were key drivers for Valley Strong in moving forward into the partnership. The technology platform was key but having thought partners is even more important.
A key goal for this initiative is to provide access to data to our teams when they want it and how they want it. Some of our team members wish to have reporting and insights delivered to them while others wish to mine for their own through self-service capabilities. Our goal is to meet our team members where they are, and deliver data in a way that empowers them to make timely, informed decisions for their lines of business," commented Shira Spector, VP of Data Office & Advanced Analytics at Valley Strong.
The Valley Strong team sees the most value in this partnership as the sheer access to a unified data set that will be leveraged to discover opportunities to remove friction for their members and their team members in the way they do business. The impact of removing that friction will ultimately be the delivery of products, services, and experiences that reinforce trust and confidence in Valley Strong as a financial institution of choice for their membership.
Once implemented, the Valley Strong team hopes to create their own set of internal data communities across their lines of business that are actively sharing what they are doing with data, what insights they are generating, and what new questions they are exploring. Those communities will be the evidence of a data-empowered organization.
'Transformational' is probably an understatement for what the next two years look like for Valley Strong. Data will be a key building block for that transformation and change. We're proud that Valley Strong chose us as their preferred vendor to build that foundation for them. The journey will be wide and deep and we'll be there as their trusted partner along the way. Excited to get going!" commented Jamie Jackson, Founder & CEO of Arkatechture.
About Valley Strong Credit Union
Valley Strong operates 31 branches throughout the Central Valley and Northern California, serving more than 290,000 Members, with more than $4 billion in assets. It remains one of the largest financial institutions headquartered in the valley.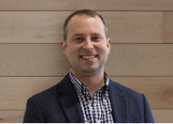 Jamie Jackson, Founder & CEO at Arkatechture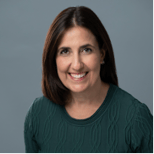 Shira Spector, VP of Data Office & Advanced Analytics at Valley Strong Credit Union