TEG Federal Credit Union is Building a Data-Driven Culture with Arkatechture
by Hannah Barrett, on July 27, 2023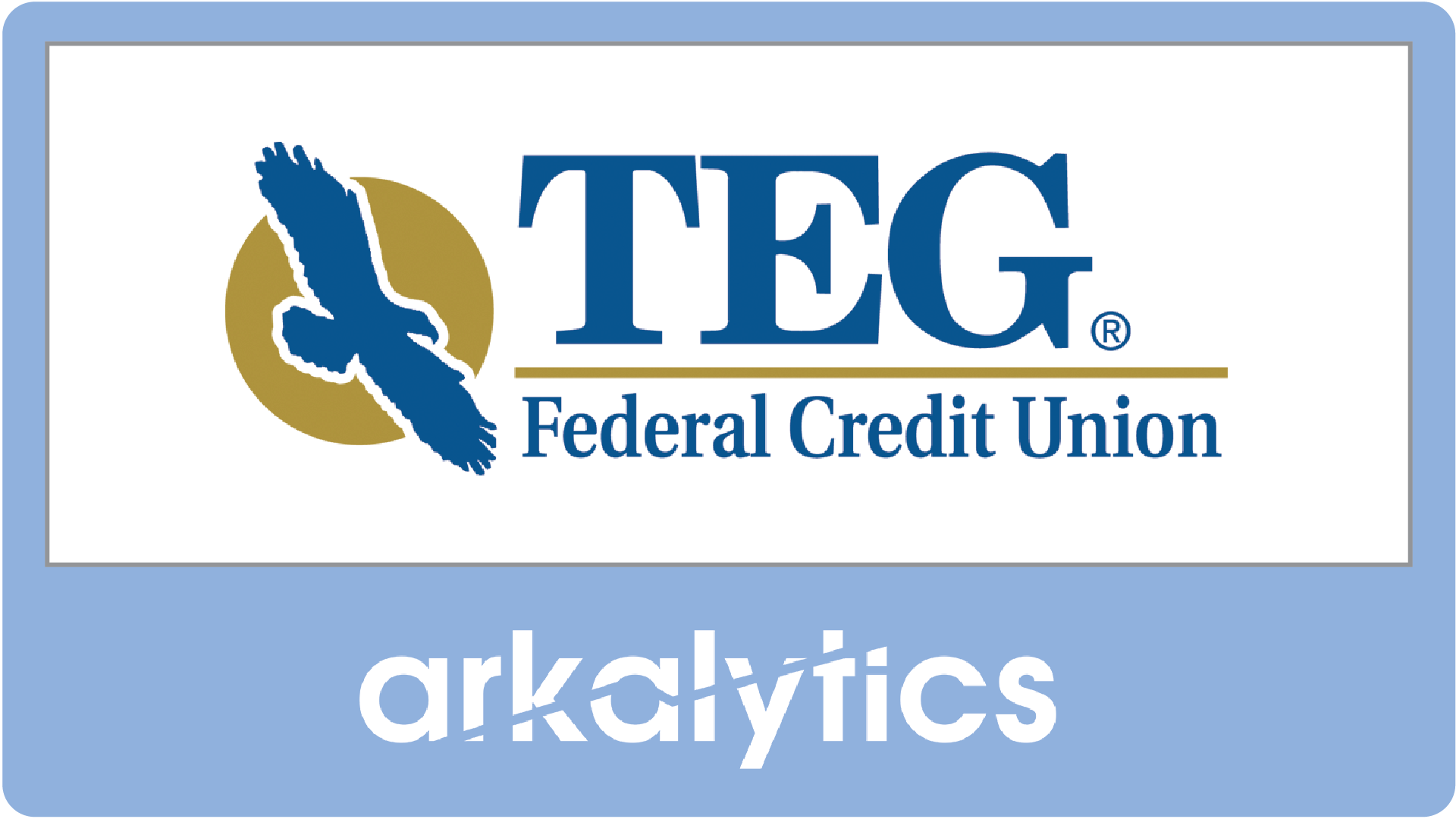 TEG Federal Credit Union is Democratizing Their Data
With Arkatechture's help, TEG Federal Credit Union is democratizing data so it can be available to everyday decision-makers across departments, driving a data-driven culture.

TEG Federal Credit Union is based in New York and was founded as a teacher's credit union in 1969. After experiencing significant growth over the past ten years, the credit union has realized the need for a more sophisticated data analytics program. TEG had previously been working with another data management and analytics vendor, but the platform wasn't working for them. Senior managers were spending a lot of time creating manual reports every month. They realized they needed a partner as they knew they needed to upgrade their data analytics program, but didn't have the internal resources or expertise to do so on their own.
The TEGFCU team understood that they were sitting on top of a wealth of performance-enhancing data. Still, they needed help transforming it into actionable insights and getting it into the hands of internal decision-makers.
Since we have many different systems that do not communicate with each other, augmenting the resources of a data analytics company to help us democratize our data was the direction we wanted to pursue." commented Cory Shapiro, Chief Operating Officer at TEGFCU.
The TEGFCU team was confident in their decision to partner with Arkatechture as all references they got from fellow credit unions were very positive. During the evaluation process, they found Arkatechture very transparent and appreciated their willingness to show the product.
We really like the Arkalytics product and appreciate the support and extensive knowledge the Arkatechture team brings with them. With Arkatechture being a credit-union-focused data analytics system, we knew they would have an understanding of our needs and goals" said Cory Shapiro.
TEGFCU's partnership with Arkatechture will allow them to serve more members and communities. The credit union has committed to having Arkalytics as its single source of truth to build a data-driven culture. TEGFCU believes that "together, everyone grows" and they feel that Arkatechture aligns well with this mindset.
"We will grow, they will grow, and our members will grow" said Cory Shapiro.
See how Arkalytics can help your credit union become more data-driven.