Tableau 101: The Difference Between Tableau Products (Plus Infographic!)
by Katie Paige, on July 19, 2016
Hey there! As you may have gathered from our other posts and tweets, we LOVE Tableau here at Arkatechture. It's an awesome tool, and as a Data Visualization Analyst, I'm lucky to work with it on a daily basis. We've been gathering all of our favorite Tableau resources, blog posts, and how-to websites, and have been compiling it on our internal wiki - and now we want to share it all with you!

As with any software, the first step to getting started in Tableau is the download. This seems easy enough - just go to tableau.com and download Tableau, right? But wait - Tableau has a huge offering of products!
Let's figure out which is right for you with a quick overview of Tableau's products:
For Creating Data Visualizations: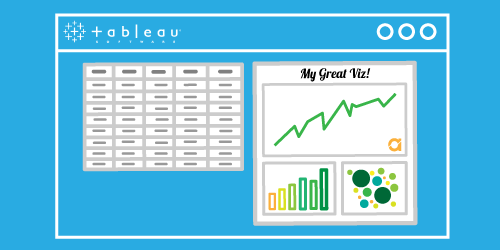 Tableau Desktop - This is where everything starts! The full Tableau developer software - this is where we connect to hundreds of data sources to build dashboards and visualizations (vizzes)!
Tableau Desktop Public Edition - Tableau Desktop, the free edition! Considering the starting price tag for Tableau Desktop, free is a HUGE pro for Tableau Desktop Public. Cons include: only being able to connect to a limited amount of data sources, and not being able to save locally - you you must publish your vizzes to Tableau Public if you want to save them. However, this is an awesome way for beginners to get started in Tableau!
For Publishing Data Visualizations: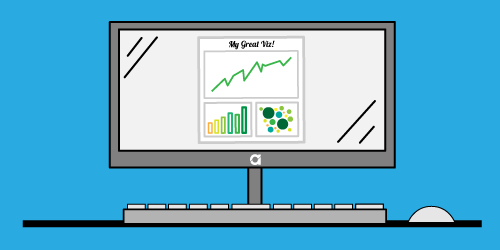 Tableau Server - A secure way to share dashboards that have primarily been authored in Tableau Desktop. After publishing your dashboard to Tableau Server, it can be shared across departments, throughout your business. Tableau Server is privately managed by client/customer.
Tableau Online- A hosted version of Tableau Server. This allows you to skip the hardware install/maintenance of Server, and it's always up to date.
Tableau Public - A huge Tableau server, which hosts a public gallery of vizzes built by people around the world. All data and workbooks are public - so you can download any workbook you see, and dig in to learn some awesome tricks from other vizzers!
For Viewing Only: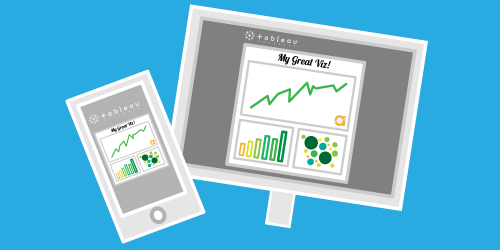 Tableau Reader - A free desktop app which you can use to view and interact with Tableau files built in Tableau Desktop.
Tableau Mobile - A free mobile app which you can use to view and interact with vizzes built in Tableau Desktop and published on Online or Server
Still confused? Maybe our infographic will help!



For more info: http://www.tableau.com/products