Giving Thanks to our Employees (including a 4 Day Work Week!)
by Lisa Gleason, on November 22, 2022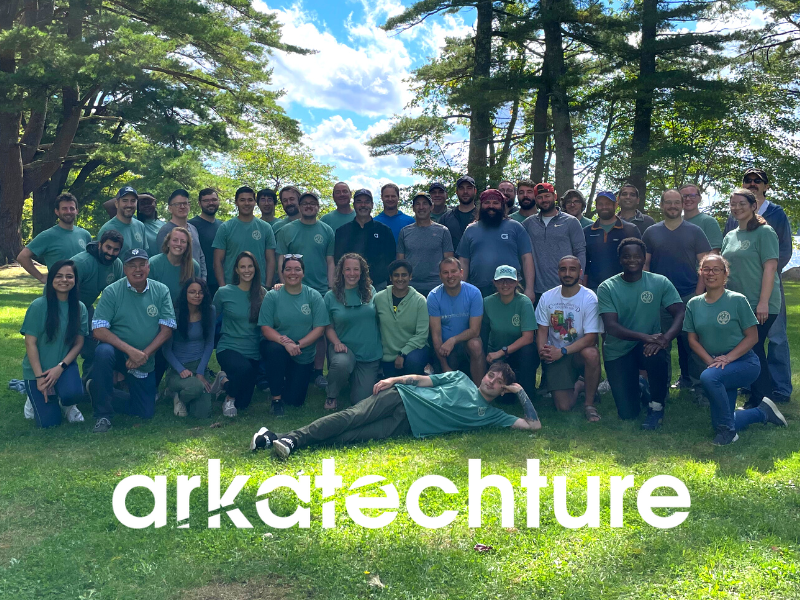 Our employees are the center and focus of what makes Arkatechture an amazing place to work! We wouldn't be where we are today without our amazing team. They join the Arkatechture team for a shared passion for data and getting things done, and stay because of our culture and team. We love to have fun and celebrate! Arkatechture celebrations come in many forms, from team outings and events to company anniversary celebrations (ARKA DAY!).
The New Employee Milestone Awards Program
With that in mind, on our 10 year anniversary this year, we announced a new Employee Milestone Awards program. These awards are presented to celebrate years of service and show recognition and appreciation for our employees' commitment to Arkatechture. The awards include surprise gifts, stipends, additional PTO, and a 4 Day Work Week! Here's what our employees will now be looking forward to:
1 Year - Welcome to the Arka Family Gift - Employees can choose from a treasure box of items including a sit/stand desk, airpods, coffee or Popcorn Machine (fresh pots/pops anyone?).
3 Years - Experiential Learning Day - Employees will enjoy a monetary stipend and additional day off to enjoy an immersive experience of their choice (think cooking lessons, sailing the Portland Harbor, or a spa day!).
5 Years - 4 Day Work Week!! - Employees get to move to a 4 day Work Week and chooseeither Monday or Friday to add to the weekend!
10 Years - Get Outside & Off the Grid - Employees get another monetary stipend and additional week of PTO to be used for an off the grid, outdoor experience.
The 4 Day Work Week - A Longterm Goal
The 4 day work week is something we have been working towards as a company for many years. While we still aim to work towards a 4 day work week for all, we are so thrilled to be able to make a step in the right direction and offer it to all our employees that have been with the company for 5 or more years.
At Arkatechture we look to find ways to remind employees how valuable they are to the team, and the Employee Milestone Awards are one more fun and exciting way to accomplish that!
Check out our careers page to learn more about working for Arkatechture!