Arkalytics Data Warehouse and Reporting for Credit Unions
by Devin Cook, on August 11, 2020
Have you experienced frustrations organizing data for reporting?
Credit Unions and Banks generate a LOT of new data when members and customers interact with their accounts to make deposits, apply for new loans, or even purchase their first home.
Traditionally, this data is stored in disparate information silos that don't communicate with one another.
When executives or analysts need to view information at a high level, someone manually queries small pieces from each system and stitches them back together with a program like Microsoft Excel or Tableau to build reports and data visualizations.
Financial institutions face a steady stream of business questions each and every day. Without a conformed data set and automation, your analysts will have difficulties answering high value questions in a timely manner.
How can we solve these data challenges?
Arkalytics, a business intelligence platform designed for modern financial institutions, helps credit unions and banks overcome these challenges.
We start by building a lean data pipeline & data lake to integrate your systems into one holistic view of the business.
As new data flows in, it is organized into logical subject areas such as Members, Loans, & Transactions to create a single source of truth for analysis. Meanwhile, your data is scrubbed and cleaned to help you continuously improve data quality over time.
With Arkalytics, is it easy to visualize our data?
With Arkalytics now in place, vital information is delivered to key stakeholders in a fraction of the time.
New dashboards, workbenches and reports are installed on top of the underlying data layer for everyone in your organization to benefit from.
You control what information each employee has access to in order to perform their role while Arkatechture manages and supports the system to keep information flowing smoothly.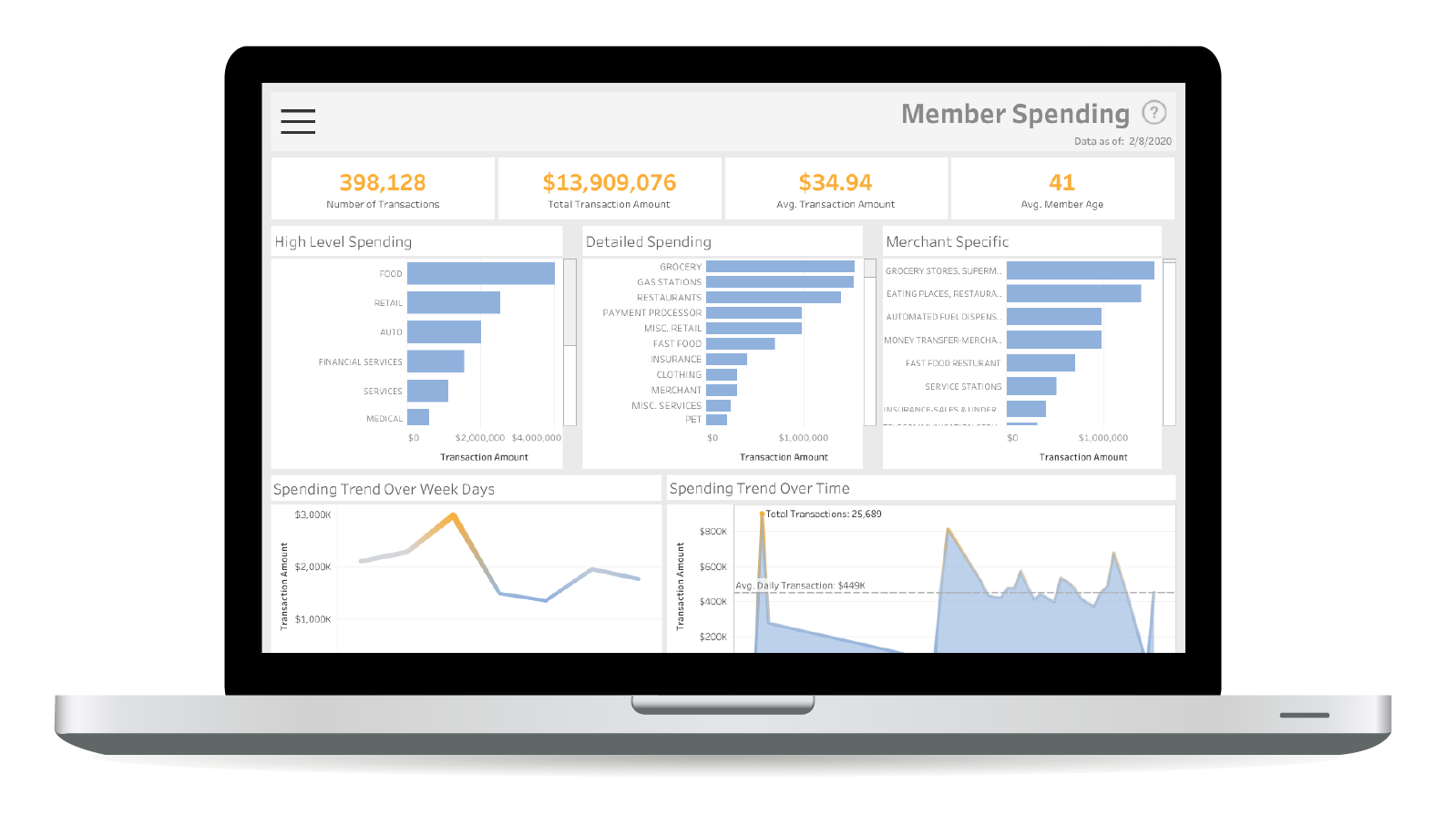 What else can Arkalytics do?
View your entire loan portfolio, manage branch level KPI's & goals, segment members based on engagement, & balance risk across multiple product offerings with 30 cross-departmental dashboards & workbenches straight out of the box.
Are you ready to redefine the way data drives your business?
Contact us to learn mor