Maine's First Alteryx User Group
by Kayle Simpson, on May 26, 2016
Yesterday at the new Arkatechture office, we hosted the very first Portland, ME Alteryx User Group! In case you missed it, here are some of the highlights!
Our presenters were Kevin Anderson and Jared Rohrdanz - both Arkatechture employees. We strongly encourage anyone who has anything to present about Alteryx to do so at future User Group meetings!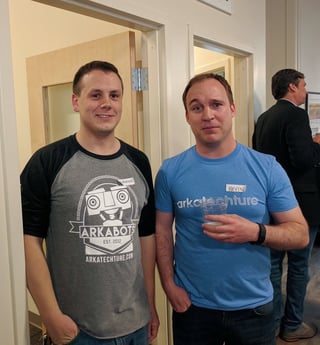 We started off with a brief introduction to who we are, given by our CEO and founder, Jamie Jackson. An introduction to Alteryx was given by Michael Hockford.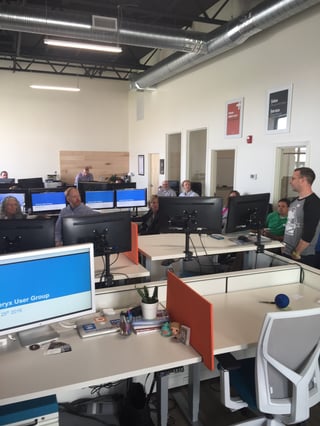 Kevin kicked off his presentation with our Arkatechture FitBit data, and told us how much he improved in such a short period of time, thanks to Alteryx's online resources, including the community. He also insisted that everyone join the Alteryx community Portland, ME User Group, which you can do here!


Kevin's first attempt at pulling FitBit data into @alteryx (30 days ago) #AlteryxME 😖 pic.twitter.com/9Z0rhk4cwk

— Arkatechture (@Arkatechture) May 25, 2016
...And the final one! Here's what we're using currently with our company FitBit data! #AlteryxME pic.twitter.com/fZKBeKS7Es

— Arkatechture (@Arkatechture) May 25, 2016

Jared then took over and talked about his process of taking our data from Slack and using Alteryx to make it useful. Naturally, I'm the #1 emoji reactor of the company!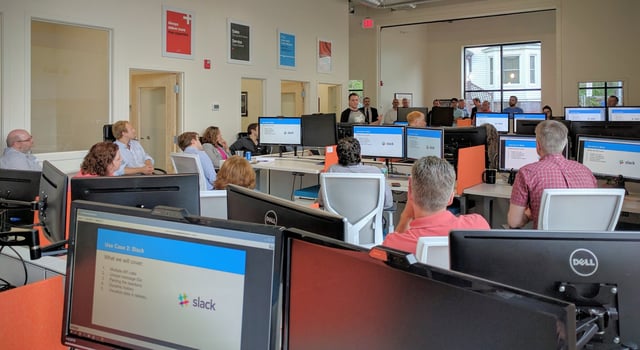 Then we wrapped everything up with some yummy food and beer! This event certainly was a memorable moment for us at Arkatechture.
What a great crowd at #AlteryxME! pic.twitter.com/GhLrmxVi6l

— Arkatechture (@Arkatechture) May 25, 2016


Thank you everyone for attending, we hope to see you again next time! We have a feedback form here for anyone who has attended or plans to attend in the future, and remember to sign up for the Alteryx community and join the Portland, ME Group!