Eastman Credit Union Teams Up With Arkatechture
by Hannah Barrett, on February 8, 2023
Eastman Credit Union (ECU) knew it was time to prioritize leveraging the power of data to operate more efficiently and make more informed decisions in support of market growth and strategic investments - They chose Arkatechture as their partner to help accelerate their data journey.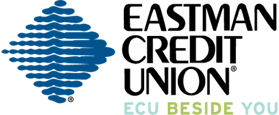 Arkatechture CUSO has formed a partnership with Eastman Credit Union. The implementation of their Arkalytics platform will help centralize their data from a variety of sources for analytics, while also ensuring the data is clean, accurate, and ready to use for informed decision-making. The credit union officially entered the partnership in December 2022.
Eastman Credit Union (ECU) prides itself on consistently adding new products and services, along with the latest technology, to meet its members' financial needs. The ECU team realized early on that establishing a data analytics platform was a foundational step toward leveraging their data assets to their full potential, but it was a challenge to know where to begin.
We see the Arkatechture partnership as a way to complement our internal talent and allow us to achieve our goals in a relatively short period of time" We were consistently impressed with the team's can-do approach to every challenge we presented and their genuine interest in partnering with our organization to achieve our business goals"

- Matt Smith, Director of Project Management and Data Analytics at ECU.
ECU believes that the partnership will ultimately allow them to provide better products and services to their members, while also allowing them to further develop their internal talent by working alongside the Arkatechture team to achieve business outcomes that would have otherwise been very challenging.
ECU's goal is to leverage the wealth of data they have to provide products and services that are specifically tailored to their members' needs, provide their business teams with the insights they need to scale effectively as they continue to grow, while also providing their leadership team with insights to drive effective strategic investments in the years ahead. ECU believes that Arkalytics will provide their internal teams with a great foundation to begin leveraging data to generate business value in multiple areas, and drive ECU toward becoming a more data-driven organization.
While ECU has historically maintained high levels of member engagement and growth, there remains opportunity to better serve our members and work more productively by leveraging data more effectively. As our organization continues to prepare for the demands of future growth, we believe Arkatechture will be an ideal partner for ECU to accelerate becoming a more data-driven organization."

- Darrell Dinsmore, Chief Administrative Officer at ECU
Internally, ECU has been preparing to embark on their data journey and readying their organization for a transformation into more of a data-driven culture. We are proud they chose us as the partner to build and execute that vision with them. Their excitement is contagious and we are fired up to help deepen/accelerate their data maturity"

- Jamie Jackson, Founder and CEO of Arkatechture.
Jamie Jackson, Founder & CEO Arkatechture
Matt Smith, Director of Project Management & Data Analytics at Eastman CU
Darrell Dinsmore, Chief Administrative Officer at Eastman CU