Our Favorite New Services from AWS Re:Invent 2016
by Chris Bond, on December 2, 2016
In a keynote today by Werner Vogels, CTO of Amazon.com, Amazon Web Services announced a host of new managed services and features. The keynote centered around transformation, which Vogels took quite seriously as he sported a blue & red t-shirt with the transformers logo on it. He invited a handful of guests on stage to speak about their journey to the cloud, among them were D.J. Patil - Chief Data Scientist of the White House, and Jeff Lawson - CEO of Twilio.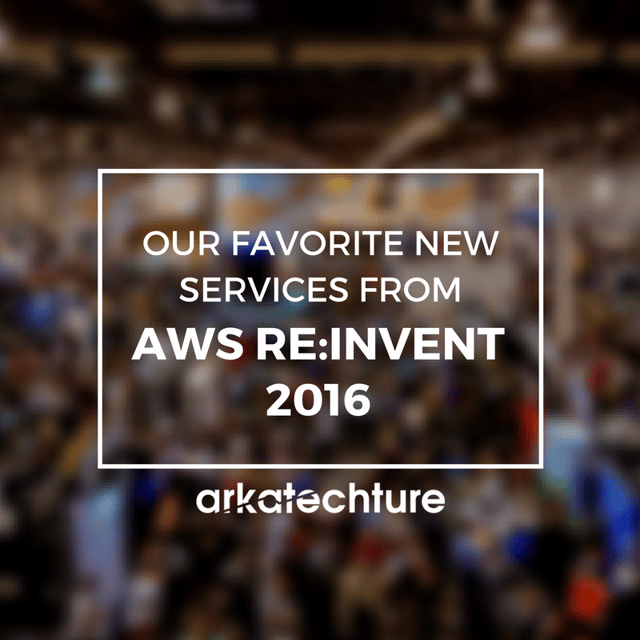 The new AWS announcements cover a wide variety of customer needs from development, testing, and deployment to real-time monitoring and security to new serverless functionalities.
Here's a quick rundown of a few services announced today that we're most excited about
Check out the AWS Blog for a full list of what was announced this week, this post only scratches the surface. And stay tuned for for more AWS content!