Arkatechture Repeats as Best Places to Work in Maine
by Katie Eagan, on October 3, 2019
Arkatechture is proud to be named one of the Best Places to Work in Maine for the second year in a row! We're so excited about the progress being made in the last year and it shows in both our development as a company and as we move up from #20 to #13 in Maine's small business category rankings (15-49 employees). Check out the full list of all 100 companies making this year's list here.
This year, we've focused on improving transparency and communications across the company. We started an internal advisory committee ("Arkavisory"), which meets twice monthly to discuss open questions and submit feedback to the leadership team.
In addition, we've implemented TINYpulse, an app that allows employees to submit anonymous feedback and suggestions. Each week, we send out a 30-second single question surveys with prompts that range from "How happy are you?" to "If you were CEO for a day, what would you change?"
We've also rolled out a new training policy for our employees, designating 40 hours per year for each employee to engage in their choice of training or conferences. This benefit combines with our training budget to cover or offset the costs of classes, certifications, and exams to further professional development for every one of our team members.
We've also continued our tried and true Arkatechture traditions: fresh coffee and popcorn all day at our office, regular company events and outings, a quarterly bonus and review cycle, and monthly all hands meetings. Here's a few photos from our recent outing to Camp Wavus in Maine for our annual Arka Day celebrations!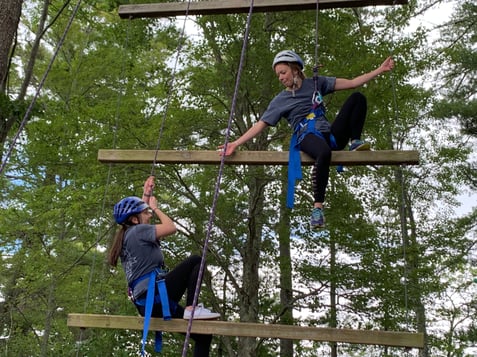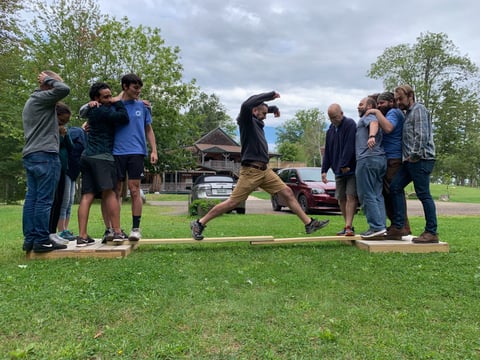 Our flexible work schedule allows employees to make the most of their time in the day, and our casual dress code keeps our employees comfortable while in the office.
Interested in learning more about career opportunities at Arkatechture?
Check out our careers page - we'd love from hear from you!