Arkabot Insider - Updates from Arkatechture
by Devin Cook, on April 14, 2020
Here are some highlights from early 2020 as Arkatechture adapts to a world where offices are shut down and businesses seek to reduce their risk.
We're celebrating LOTS of anniversaries as well as a new hire and promotion for one of our fellow Arkabots as well.
Read on to see how we're still thriving in 2020!
Arkatechture goes remote
In the pre COVID-19 world, Arkatechture prepared for a potential disaster with our business continuity and contingency plan. Although we pride ourselves on having a vibrant in-person company culture, we put the plan into action and went fully remote.
Our development processes almost always leverage cloud technologies accessed through the Internet, so the transition felt natural even though we miss working together and collaborating face-to-face. Now, we hop on a large group call for Monday morning coffee, Wednesday show-and-tell, as well as a Friday After-Hours Happy Hour to wind down.
It's always been a work hard, play hard environment - and we're keeping that going even though we don't get to see these smiling faces in person every day!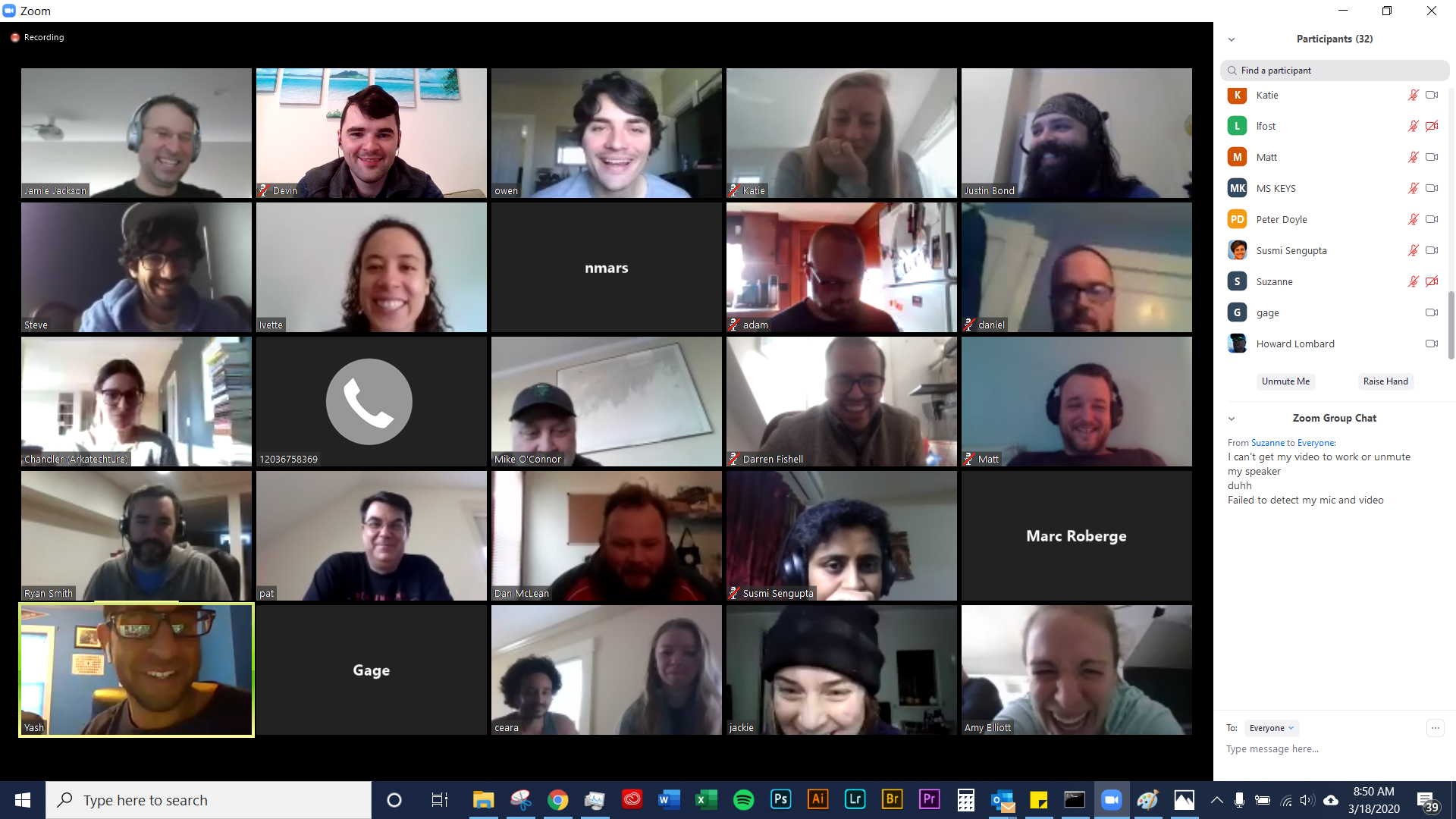 Partner Highlights
New Hires
With the growth and success of the Arkalytics platform for Credit Unions & Community Banks comes new team members to the Sales side of the business! After an in depth interview process, we met many great people, but Chandler stood out above the rest - welcome to the team Chandler!
Chandler Dupre - Named Account Manager
Promotions
Each and every Arkabot has the chance to explore different career paths and projects. When one of these employees takes the opportunity and thrives, we reward them through internal promotions, raises, and title changes to reflect their accomplishments.
Lindsey Foster - Data Analyst to Jr. Data Scientist
Certifications
Our team continues to build their expertise across many of our platforms and technologies. Matt Curtis has been crushing it lately with lots of new certifications!
Owen Ahlborn - AWS Solution Architect Associate
Matt Curtis - Tableau Desktop Qualified Associate
Matt Curtis - Tableau Server Qualified Associate
Matt Curtis - Alteryx Partner Technical Certification
Yash Punjabi - Tableau Desktop Specialist
Brandon Sowell - Tableau Desktop Specialist
Arkaversaries
Arkatechture's first and longest term employee Adam Hersey celebrates his 7-year "Arkaversary"! Here's a few other Arkabots that reached an annual milestone, congrats everyone!
Daniel Benedict - 1 Year
Justin Bond - 4 Years
Katie Eagan - 5 Years
Adam Hersey - 7 Years
Pat Lapomarda - 4 Years
Howard Lombard - 2 Years
Nick Marshall - 6 years
Mike O'Connor - 1 Year
Yash Punjabi - 1 Year
Marc Roberge - 2 Years
Tami Somers - 1 Year
Brandon Sowell - 1 Year
Interested in working at Arkatechture? Check out our Company & Careers page to see the latest openings and see if you'd be a great fit too!