A Data Noob Tries Tableau
by Kayle Simpson, on July 6, 2016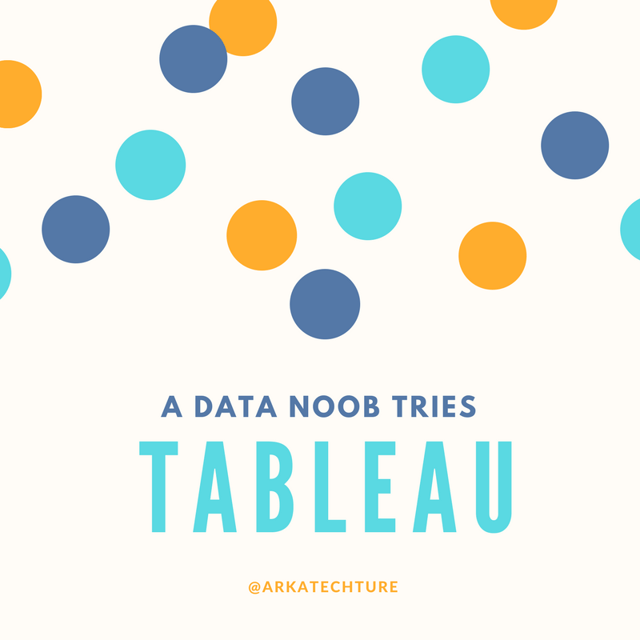 I've been the Digital Marketing Manager at Arkatechture for a handful of months now and I've become a little jealous that my coworkers get to have all the data fun. Being curious, tech-savvy, and a little bit shameless- I decided to start a series where I attempt to do some of the things my coworkers do.
Being a graphic designer, I've always been fascinated with the world of Data Visualization.I've made my fair share of infographics, but never anything interactive or with a large data set. At Arkatechture, the primary tool we use for Data Visualization is Tableau!
Easily the hardest part of this process was getting the courage to actually open Tableau and poke around. I was so intimidated that I procrastinated getting started for longer than I had planned for. On the upside, this allowed me to brainstorm on what data I wanted to visualize!
Inspired by my love for clothing and frustration with finding clothes that fit when shopping online, I decided to look into variances in size measurements across different women's clothing brands. It's pretty standard to find a size chart on any website that sells clothes, so I opened up a spreadsheet and manually entered the different size measurements for each size listed for 20 popular brands.
"V
oila- all of my data was right there in Tableau!"
Thankfully, once I had my data collected, getting it into Tableau was simple. Since I am a total novice at data, I thought this was the step where the most could go wrong for me. I felt a huge amount of relief when my upload finished and voila- all of my data was right there in Tableau!

The next step was to actually put that data to work, which was also very easy - at least to start. I was only vaguely familiar with Tableau's interface and made the viz on the first panel all by myself, but to really get where I wanted to go with this viz, I needed some help. My data viz wouldn't be as awesome as it is if it wasn't for one of our Data Visualization Analysts, Katie Paige! She helped me a bunch with getting oriented with Tableau and how I would achieve certain views. My vision for the viz actually required a bit of problem solving from both of us.. and a little bit of Googling.
My favorite part of the viz is the last panel - Katie and I came up with an algorithm that, after you enter your body measurements, will tell you what sizes from which brands will fit you best! While this was exclusive to women's clothing, I encourage everyone to try it! And this is where things get a little serious.
What I found from my data did not really surprise me- women's sizes vary a lot! American Apparel, for instance, is 10 whole inches below the average bust measurement for sizes S, M, and L. It's no secret that body image is a huge problem - especially for women. It certainly doesn't help that sizes have gotten smaller overtime (maybe my next viz?) and definitely do not reflect the average female body. For example, if you enter the body measurements of American Eagle model Iskra Lawrence, who is considered too small to be a plus-size model and too big to be a straight size model, is a size XL in brand she models for.
"
I definitely have a newfound appreciation for what Data Vizzers do!"
Conclusion: Don't believe what your clothing size tells you! Sizes vary wildly across brands. However, if you're looking for some new places to shop, you can use my viz to find where you can get clothes that fit! As for Tableau, it was way less scary than I initially thought, however, I am still pretty intimidated by it. I definitely have a newfound appreciation for what Data Vizzers do! Tableau was a whole lot of fun to play around with, and I could easily lose hours attempting to ask my data different questions. This certainly won't be the last time I open Tableau and I look forward to learning more!