5 Data Tools For Marketers
by Stephanie Hedlund, on April 26, 2016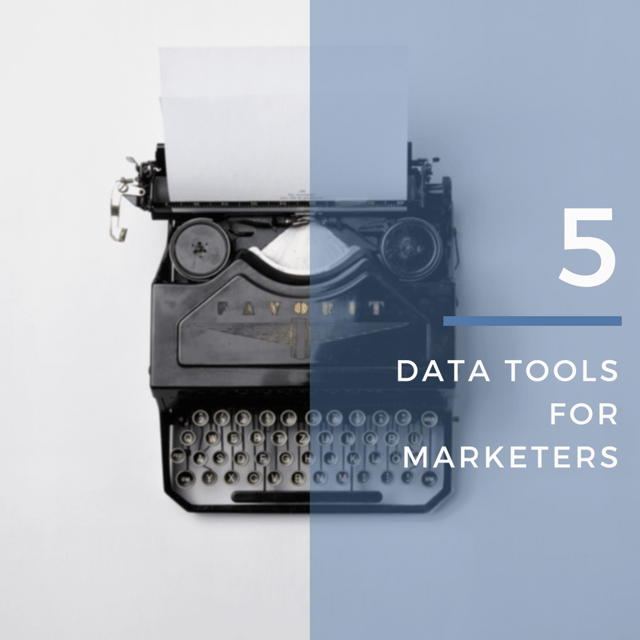 Marketers and Marketing Analysts have a unique position when it comes to data. The usual data tools aren't always easily integrated into a marketing space and not every marketer is a data scientist or programmer. Here are a list of tools that are perfect for marketers at all levels to get their marketing analytics on track and ahead of the game!
Zapier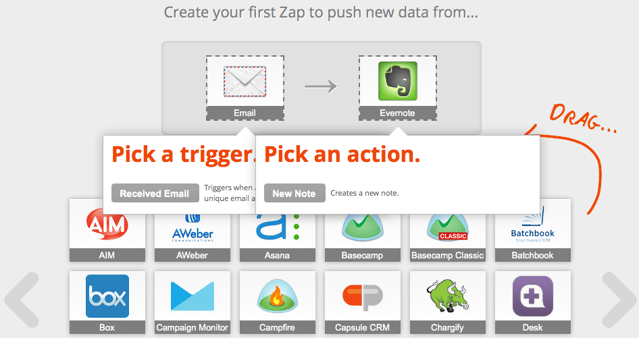 Doing a lot of manual work to move data around from one app to another? Frustrated that your favorite new tool doesn't integrate with your CRM or marketing automation system? Try Zapier. Their tool allows you to set-up actions and triggers (including moving data or updating data) from one application to another. Applications include marketing tools, productivity tools, Google Sheets, project management tools, and more. With hundreds of out of the box connections and prebuilt "zaps" -- one of which will probably save you some time and headache – Zapier is worth checking out.
Level of Difficulty: Easy for anything out of the box. And there is so much out of the box!
Litmus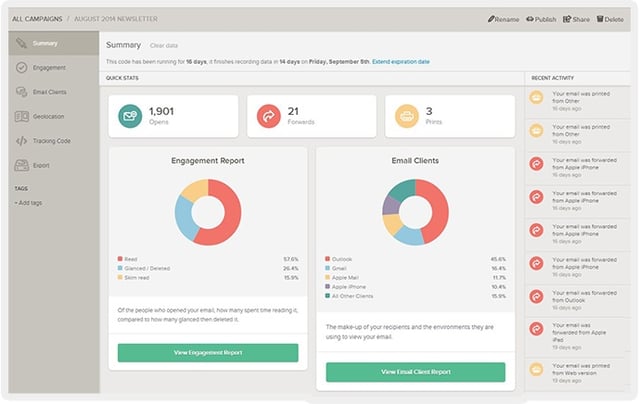 If email is a critical channel for your marketing mix, Litmus can add some valuable insights into your email performance. See email client popularity, engagement metrics based on how long your customer spends reading your email, forwards, prints and geolocation. And bonus points for the additional features that allow for some of the quickest email preview testing across 30+ platforms we've ever seen. Litmus integrates out of the box with many ESPs.
Level of Difficulty: Very easy. Add a tracking code within your email and you're off and running.
Lytics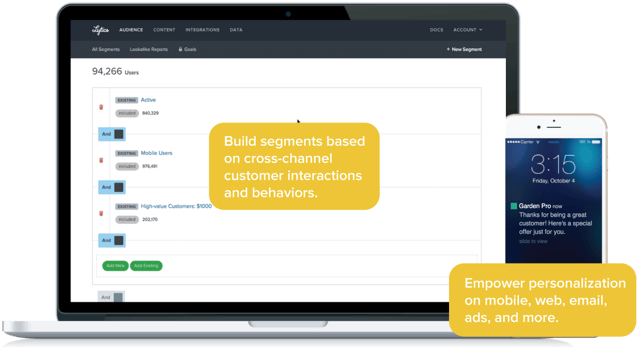 Lytics' Customer Data Platform allows marketers to bring together a variety of systems and data sources into one platform built for marketing segmentation. Lytics allows you to create far deeper profiles of your customers and prospects from email, social and web data sources than you could see in one source alone. Their powerful segmentation engine even gets into predictive attributes and lookalike campaigns, assuming you have enough data. None of this matters if your data isn't actionable. You can then access these profiles using their robust API or out of the box integrations.
Level of Difficulty: Medium to Hard. This isn't a tool to undertake on a whim and requires planning. Once thought out, an advanced marketing technologist would be able to set this up.
Tableau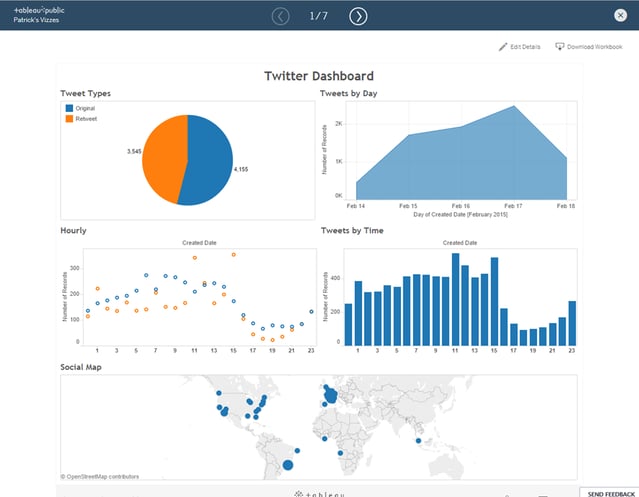 Tableau is a powerful data discovery, visualization and dashboarding tool that can be used across an organization. Marketers have long had access to dashboards and powerful reporting features in many a marketing tool. But more often than not, some critical data elements are missing from those dashboards and reports or maybe disseminating the dashboards and reports across and up the organization doesn't work well. Tableau's data integration features and ease of user access levels that playing field. Marketers can tell their stories to users across the organization (or multiple clients, if you're an agency).
Level of Difficulty: What you make of it. With a 4-hour investment watching some training videos, you can be off and running. Best practice Tableau dashboards will take time and experience.
Alteryx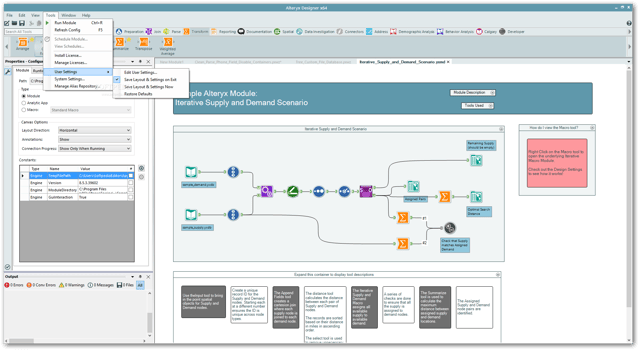 No data tool post is complete with a mention of data quality. Because no marketing career is complete with your fair share of random Excel files (always full of "hot leads") or worse yet, a process you have to repeat daily/weekly/monthly to deal with poor quality data. Of course, you'll then want to combine these files with other data sources that may have additional critical data to complete your analysis. Oh, and then you need to do it again next week. Alteryx Designer allows you to do just that with their "self-service analytics." Connect to and cleanse data from a host of different sources and systems, join the data together and then perform analytics on the dataset or push the dataset to another system. All without coding! Beyond data preparation, Alteryx Analytics Gallery should be on any marketer's short-list of data visualization tools for consideration.
Level of Difficulty: Medium.
Still think you need help with your data, or can't decide what toolset is right for your marketing team? Set up a data consultation with us today!